Secure Sensitive Customer Data, Reduce Risk, & Protect your Brand Reputation
Make no mistake—it isn't a question of if your company will be breached, but when. And the consequences of a breach are disastrous: on average, data breaches cost companies $4 million in reparations, not to mention the tarnished brand reputation, the customers that turn their back on the company, and the potential for executives and members of the IT and security teams to lose their jobs.

However, with such high rates of security incidents occurring, many organizations choose to put off implementing the right data security measures until it's too late. In a recent survey of over 500 contact center agents, Semafone found that over 70% of contact centers require customers to read their credit card numbers aloud over the phone, and another 30% reported that agents have access to customers' payment card information or SSNs on file even when they're not on the phone with the customer.
Watch this informative on-demand webinar featuring some of the leading experts in the IT and payments security spaces where we'll cover:
The various risk factors that threaten organizations—from both outside and within
What happens to companies after a data breach
How you can avoid a data breach of your own by complying with security frameworks like the PCI DSS
Additionally, you'll learn how to increase customer service and satisfaction, while reducing the associated security costs.
Featuring: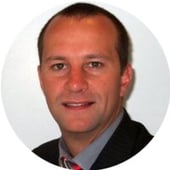 Andrew Henwood, CEO, Foregenix

Having served 20 years in cyber security consulting and 15 years specializing in the payment card industry with a focus on security and compliance, Andrew is an expert in the security sphere and brings a wealth of knowledge to the table. He currently serves as CEO at Foregenix, an independent, specialised cyber security business, with regional offices in the UK, US, Germany, South Africa and Uruguay.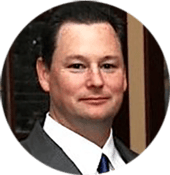 David Scheidemantel, Solutions Consultant, Semafone
David is an expert on call centers and the technologies that power them. Having spent 10 years of his career in contact center operations, he then moved on to spend 15 years on the software side selling contact center software to enterprises. He currently serves as a Solutions Consultant at Semafone, where he helps customers descope their call centers and become PCI compliant.