End Inadequate Call Recording Practices to Ensure PCI DSS Compliance, Increase Security, & Protect your Brand Reputation
Companies today must navigate a minefield of compliance and regulatory challenges, especially in highly regulated industries where call recording in contact centers is standard, if not a mandated requirement. At the same time, standards like the PCI DSS uphold that no Sensitive Authentication Data (SAD) from payment cards may be recorded at any time, creating a conundrum for companies trying to maintain full call recordings.
Although Pause & Resume call recording has become a widely used contact center practice, it does not necessarily deliver guaranteed or robust PCI DSS compliance. In fact, these solutions often cause more problems than they solve – and these flaws can result in systemic governance failures.
Watch this informative webinar featuring some of the leading experts in the financial services and payments security spaces where we'll cover:
How to juggle multiple industry and payment security regulations
Why techniques like Pause & Resume call recording don't fully meet compliance standards
Alternative solutions to keep payment data completely out of the contact center
Additionally, you'll learn how to increase customer service and satisfaction, while reducing reducing the associated costs of PCI DSS compliance.
Featuring: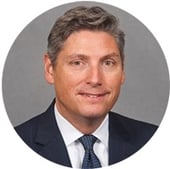 Daniel Doherty, Founding Member, Viziulo, LLC

With over 30 years in the global financial services and insurance industry, Daniel has a wealth of knowledge of the regulatory and compliance landscape, and now uses his unique perspective when consulting for his clients through Viziulo. His global career has spanned across P&C and Life insurance, banking and packaged goods, having most recently served as the Chief Marketing and Distribution Officer of Global Consumer Insurance at AIG. In addition to his time at AIG, he has also worked at GE Capital, Cigna, and Citibank.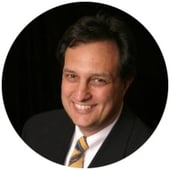 Bill Franklin, Director TAAS, Coalfire Systems, Inc.
Bill has over 25 years of experience in the information technology industry, and is certified in providing guidance on IT governance, management and security. He has extensive experience and expertise in IT regulatory security requirements and IT control frameworks and standards across a multitude of industries, including banking and finance, higher education, state and municipal government, retail, health care, software service providers and call center services. He currently serves as the Director TAAS at Coalfire Systems Inc., whose continuing mission is to provide knowledge, tools, guidance and independent assessment services to all organizations.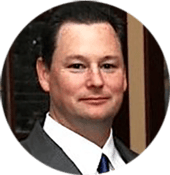 David Scheidemantel, Solutions Consultant, Semafone
David is an expert on call centers and the technologies that power them. Having spent 10 years of his career in contact center operations, he then moved on to spend 15 years on the software side selling contact center software to enterprises. He currently serves as a Solutions Consultant at Semafone, where he helps customers descope their call centers and become PCI compliant.